Asynchrony in Teaching or Parenting A Gifted Child
Social Emotional Dimensions of Giftedness and the Impact of Asynchrony
"Pay no attention to that man behind the curtain!" says the great and powerful Wizard of Oz as little Toto pulls back the curtain.
But Dorothy doesn't believe Oz when he confesses he is the wizard.
He really was just a man. All the clues were there, and even when face to face with the reality, Dorothy did not want to believe it!
While teaching or parenting a gifted student, we can sometimes find ourselves in Dorothy's ruby red shoes. G/T students tend to struggle in certain social situations and develop at different times in different areas. However, as parents and teachers we often feel shocked when our G/T children "act their age."
Behind the curtain of their high IQ's and academic achievement, G/T children are still just children.
Teaching or parenting a gifted child requires a toolbox of strategies to help maximize their strengths and grow through their unique social and emotional challenges. In this 1-hour course, "Social Emotional Dimensions of Giftedness and the Impact of Asynchrony," Lori Comallie-Caplan explains asynchronous development and the related social emotional difficulties. She also outlines strategies to help with teaching and parenting a gifted child.
Lori Comallie-Caplan is a New Mexico Licensed Master Social Worker and a Licensed Educational Diagnostician with a Masters Degree in Psychological Counseling. She is best known for her work with gifted individuals and frequently provides professional development for school districts and mental health professionals in the social emotional needs of the gifted.
Behind the Curtain: Unveiling Asynchrony
Asynchrony is a characteristic of most G/T students.
Ms. Comallie-Caplan explains that working with gifted children can be challenging because they may develop at different rates in different areas. When a child performs math like a 10-year-old, can play an instrument like a 12-year-old, and yet has a tantrum like a 5-year-old, where are we to place our expectations?
In this course, Ms. Comallie-Caplan provides a clear definition of asynchrony and its challenges. You will learn how asynchrony is related to:
Cognitive and Neurological Development
Overexcitabilities
Social & Emotional Development
Asynchrony is Not All Bad!
Just as the Wizard of Oz ended up being BOTH: great and powerful as well as an ordinary man, the news is certainly not bad for G/T students!
Asynchrony is a symptom of their exceptional gifts and talents. The challenges and strengths are two sides of the same coin. Ms. Comallie-Caplan will guide you through the following areas where G/T students commonly struggle, highlighting both the strengths and challenges:
Emotional and Physical Development
Idea-Skill Gap
Fitting In With Others
Asynchrony in Adolescence
Case studies and examples for each area are given so that you can relate the strategies directly to teaching or parenting a gifted child.
The Social Emotional Dimension
"In some instances, what makes gifted children special can paradoxically serve to increase their risk for social and emotional difficulties." Steven Pfeiffer, SENG Professional Advisory Board (Social and Emotional Needs of the Gifted)
Parents and teachers of gifted students may be aware that their students are struggling, but they may not appreciate how closely these struggles are related to their strengths. Ms. Comalie-Caplan explains how asynchrony in G/T students creates some of their biggest challenges in social emotional areas – the areas that influence how they see themselves and how they relate to others.
You will learn how G/T students experience:
The stigma of being gifted
The need for independence
The risk for "internalizing" disorders (such as depression)
The difference between extroverts and introverts
Follow the Yellow Brick Road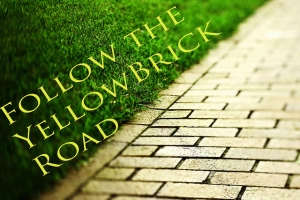 The social emotional challenges of G/T students can come out in many areas. However, all of the challenges can be addressed so that they don't become roadblocks to success.
"Social Emotional Dimensions of the Gifted and the Impact of Asynchrony," will leave you with a roadmap of helpful strategies to use in teaching and parenting a gifted child.
Through awareness of their unique needs, exposure to resources, and encouragement of new experiences, you will help your G/T students to maximize their strengths and grow through their challenges.
Delivering Quality Training – No Matter Where You Are
Did you know that this course is mobile ready? That means you can complete the course on your smartphone, tablet, laptop, desktop computer, or any other mobile device!
Photos courtesy of Flickr via PROtwm1340, Ahsan Saeed, Stressfree Ideas